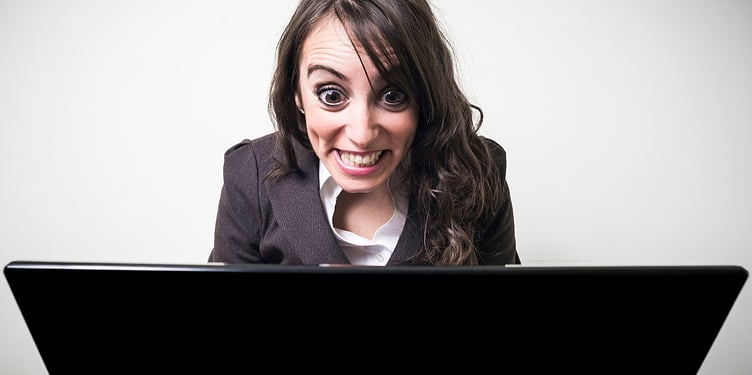 Looking for smart ways to stimulate online revenue and generate more leads?
Don't book that full-page newspaper ad or start slashing prices. There are better ways to drive traffic, get more leads, and increase sales without killing your margins.
Here are 21 online marketing boosters proven to create immediate results:
Place a Call to Action on every page of your website. A good call to action (CTA) is enticing and clear. It stands out from other page elements and moves the prospect to the next logical stage in the buyer journey, whether that is submitting a form, downloading a file or making a purchase. It's surprising how many business websites lack distinct CTAs!


Remove Distraction. On landing pages, take away the navigation menu, sidebar, headings, images, or other elements that distract from your all-important call to action.


Run a Pay Per Click Campaign. Unlike traditional media, Pay Per Click (PPC) advertising only costs you when a prospective customer visits your landing page, and platforms like Google Adwords, Linkedin, Facebook and Twitter enable some amazing targeting capabilities to show your ads only to the most relevant people in the right geographic locations.


Do A/B Testing. If you've got any significant online traffic, small tweaks to your design can often multiply conversions. A/B testing is when you test one layout, button style or call to action against another to see which works best. Sometimes just changing the colour, size, placement or wording of a button can yield an amazing increase in your conversion rate. Experimenting with one element at a time helps clearly identify what is improving your results.


Eliminate Risk. Offer a Guarantee of quality, speed, reliability, satisfaction, price protection or a combination that is better than what competitors are doing. Perceived risk is a major barrier to buying, and an impressive guarantee builds buyer confidence.


Be a Content Marketer. By combining content platforms like your blog, Twitter, Facebook, Pinterest, Instagram, Linkedin and Periscope, you can attract new streams of customers who might not otherwise find you.


Offer Free or Faster Shipping. Customers love online shopping for convenience, but the biggest deterrent can be shipping costs and times. Offering free or expedited shipping can give you an edge. Trigger the offer with a minimum price point and show the buyer how little more they need to spend to get it, or offer free shipping when they follow, like or share your promotional info.


Truly Differentiate Yourself. Identifying your distinct competitive advantage, or better yet, specializing in a business niche with few or no direct competitors enables you to charge more. Good branding is an essential part of differentiation.


Create Urgency through incentives and limited time offers. Giving your customer a reason to buy right now directly increases sales, because shoppers who move on will often buy elsewhere, even if they loved what they saw on your site.


Redesign Your Logo: Your logo and accompanying branding are a massive part of the overall impression you make, and either limit or leverage your potential for success. Customers instantly associate great branding with reputable businesses, because the world's best businesses are all well-branded. An experienced, capable logo design and branding company can guide you through a smooth rebrand, and differentiate your business with your new look.


Show Proof. Most visitors to your website will have no idea whether you are selling the answer to their problem or just grabbing their money. Testimonials, videos, case studies, independent test results, or social proof can build confidence in your company.


Feature Products. Just as physical stores increase sales by placing products at the end of aisles, featuring products or service offerings on your website can entice customers to buy more.


Upgrade Your Copy. Right after impressive design and a great user experience, the next most important part of your marketing is the quality of its written content. Setting the right tone, communicating clearly in the most appropriate style, and perfecting your sales messaging are critical to success. Copy should be written and edited by experienced content professionals, not simply by the least busy person in your workplace!


Cross Promote: Get to know owners of complimentary businesses, and agree to send each other business leads. A renovator might team up with a great interior designer or bathroom fixture showroom and offer extra value to mutual clientele. Customers appreciate being directed to reputable suppliers, which is often value enough!


Improve Customer Retention. It always costs less to service an existing customer than to convert a new one, so do everything within reason to delight your client base. Customer-evangelists can quickly become your best source of qualified sales leads.


Upsell and Cross-Sell: Your existing customers are probably not buying as much from you as they could be. Inform them of additional offerings via email marketing, and suggest products or services that are a natural fit with what they are buying, similarly to how Amazon shows what others have bought with the same item.


Run Flash Sales and announce the start and end times through social media to get prospective customers watching your pages, feeds and hashtags. It's exciting, and shows your company is ahead of the curve when it comes to marketing.


Offer Bundles: If you've got customers who could benefit from buying multiple products or services together, bundle them in thoughtful ways. Starter Kits are great for becoming a newbie's go-to source for niche products. The buyer has to do less thinking, gets better value, and is less likely to shop around. Bundles can also be a great way to move excess merchandise.


Invest in Inbound Marketing. It's mind-blowing what the latest inbound marketing tools and techniques can achieve by connecting social media, email marketing, automation and content marketing to generate traffic and nurture sales leads. A reputable inbound marketing company can give you a custom-tailored demo to explore the potential and set goals for increasing sales in direct alignment with your business model and competitive environment.


Understand the Need: Customers buy for their own reasons, not for yours. Put yourself in the buyer's shoes and consider how your offering and user experience compare to competing ones. How would your own buying decision be influenced, and what would leave you so delighted that you'd be compelled to tell others?


Redesign Your Website. Granted, this is a significant undertaking, but it can also be a game-changer for your entire business. At my Edmonton web design

,

branding

and

marketing company we're accustomed to seeing a substantial increase in a client's sales triggered by the launch of a new mobile-friendly website. It's an opportunity to implement current best practices and integrate a smart content strategy, inbound marketing, strong calls to action and great SEO.
Inspired yet? These are just some of the ways to increase sales through your website, and although there is no such thing as a silver bullet in marketing, each of them is sure to make a positive impact on lead generation and conversions.