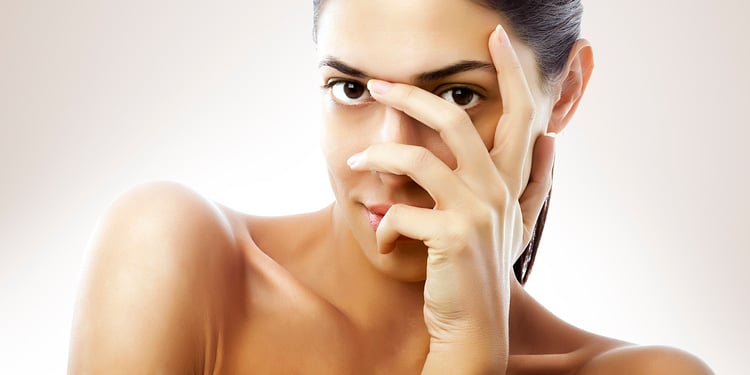 It should be your company's single greatest source of new business, bar none.
Even if you've got a high-performing sales team and spend a fortune on advertising, all roads lead to your website. Right?
If you aren't driving prospects to your website for some reason, that's a problem.
But it happens. I've heard business owners and marketers say, "we don't want to direct the audience to our website because it's an embarrassment right now." It begs the question of why the website exists.
There are a number of reasons your website might have stopped delivering sales leads, or perhaps why it has never been converting effectively.
Here are the 5 biggest and most common barriers to optimum website lead conversions:
1. Your Website is Plain Ugly
Usually business owners and marketers know it, but sometimes not. Maybe the current site was redesigned fairly recently, and you feel a need to wait a while rather than admit failure. Don't. It makes no sense to throw tomorrow's sales revenue away by trying to ignore yesterday's bad investment. Instead, call it a cost of learning and vow to do far better next time. The design and branding of your website is your business's most important marketing asset. How much better would your company compete with a truly world-class website? The presentation quality of your website even impacts staff morale and your sales team's confidence. I have many times seen a website redesign massively transform the client's fortunes.
2. The Damn Thing Isn't Mobile Friendly
It's astonishing how many business websites are still optimized only for desktop viewing. Some web designers are still building sites that way, which is just nuts. With most websites seeing half (or more) visits from customers on mobile devices, it's essential that a business website adjusts to mobile, tablet and desktop sizes through responsive design. Google now penalizes websites that are not mobile-friendly — and you can't possibly optimize for sales lead conversions and inbound marketing if your website doesn't render or function properly on all devices.


3. Your Content Strategy is Conspicuously Absent
When you created your website, what was your content strategy? If you can't answer this, you probably didn't even have one. Content strategy is a critical part of user experience (UX) design, yet is overlooked by most web design and development companies. Yes, it adds to the initial cost, but sacrificing content strategy will reduce conversions, costing you sales ongoingly. If you are holding your website accountable to justify itself through ROI, you'll see content strategy pay back in spades.
4. The Copy Stinks
A major website conversion killer is poorly written copy. Great design can sometimes make lame content feel less so, but bad writing will never convince cynical buyers that you're the best choice, especially in a competitive marketplace. And bad copy doesn't simply mean it's replete with grammar or spelling errors. Websites filled with industry jargon and copy that isn't optimized for on-screen reading are nearly as bad. Industrial businesses are among the worst offenders, but embarrassing web copy resides in every sector. Unless yours is a rare exception, this is a clear opportunity to dominate!
5. Your CTA are MIA
What are the most important Calls to Action (CTA) on your website and landing pages? And just how effective are they? Every page on a business website should have one dominant Call to Action that prompts the reader to advance a step further along your buyer's journey. This is an important part of the content strategy I mentioned earlier. A call to action must be clear and compelling, and clicking on it should yield a result that is logical to your visitor.
There are many other factors that can lead to poor website conversions. These can include:
Poor search engine optimization (SEO)
A high bounce rate (visitors come, but leave without engaging)
Confusing navigation
Insufficient analytics to inform marketing improvements
How are your online lead generation efforts paying off right now? It's within your reach to do much better!
For more helpful advice and actionable tips, click the pink button below to download my 26 irresistible Lead Generation Tips, Tricks and Tactics. Or reach out to me directly with your questions.
Laurier Mandin is the president and lead consultant at Graphos, the world-class Downtown Edmonton web design, branding and inbound marketing agency he founded in 1993.