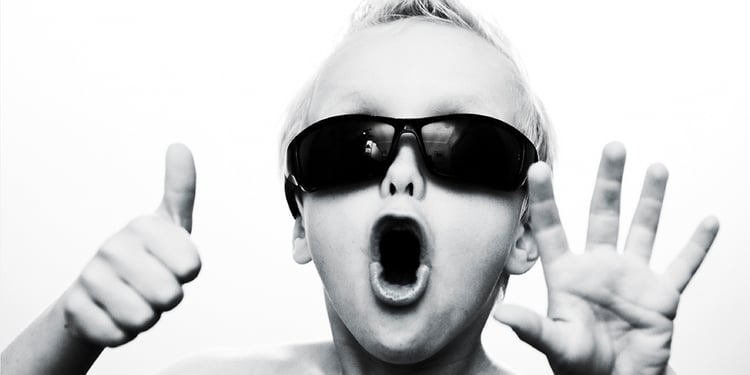 As business owners and marketers, we obsess with our online conversion rates. We finesse our content, do A/B testing, and comb through the metrics in fanatical detail.
And there are a lot of important metrics, all of which depend on one key factor to ultimately be successful: strong web traffic. Without a steady flow of visits from qualified prospective buyers, you can't possibly hit your true potential sales numbers.
You can fine tune your landing pages until you're blue in the face, but it's not worth anything unless the visitors come. Here are 5 ways to make them do so in droves:
1. Always Start with SEO.
I can appreciate it's nauseatingly boring for many marketers, but in terms of driving cost-effective traffic, nothing beats having your target keywords at the top of a Google search. It's not an easy goal. Search Engine Optimization has become increasingly complex and many industries are highly competitive. And search engine results tend to become increasingly unpredictable with every passing year, so deep expertise can be required to get your website on the first page for important queries. Sudden changes to Google's secret search algorithms can be devastating to businesses that depend heavily on search-driven traffic – as even juggernauts like eBay have learned the hard way. None of this is reason to overlook the importance of search. It's amazing how many business websites ignore critical SEO fundamentals – and pay for it dearly through lost traffic. Ranking for the most important broad and long-tail keywords should be central to your website's content strategy and your marketing plan.
2. Use Remarketing.
Regardless of how well optimized your website is to convert visitors to leads, not everyone is going to submit your form on the first visit. Some will be interrupted midway through, while others will be too early in their buyer's journey to submit their contact information regardless how juicy of a carrot you're dangling. That's where remarketing comes in. Remarketing is when you compile lists of visitors to your website, and selectively push ads to those people as they view other websites. (You've probably noticed how ads sometimes start to magically appear in your browser after you've visited the same company's website. That's remarketing at work.) Lots of clever techniques can be used to target visitors of certain pages with ads for related product, and to exclude visitors who are probably not prospects. Someone who has gone straight to your job board, for example, is probably not a prospective buyer. Remarketing can be done with Google AdWords, Facebook, Twitter, Adroll and other platforms.
3. Blog Regularly.
Businesses that blog frequently enjoy on average 67% more leads than competitors who don't. That's a very big difference, even without taking into consideration the intrinsic value of becoming a trusted source of industry information to your customers. Blogging not only creates much more relevant content for your prospects to find, but it improves organic SEO. These benefits are just part of why regular blogging is encouraged by inbound marketing agencies like mine. One important consideration is that not everyone (not even every marketing manager) is cut out to blog constantly. If you're too busy or it's not your thing, get help. I love to ghost-write blogs for clients, largely because it helps me become more intimately knowledgeable about those businesses. And that's another plus about blogging: it constantly requires you to consider what your customers really need on many different levels.
4. Take Social Media Seriously.
Marketing with Twitter, Facebook, Linkedin, Instagram and other social media platforms can easily double your web traffic. By monitoring with tools like Hubspot you can see where each of your leads is coming from, and in doing so for my own business and for clients I'm often impressed at how many are the direct result of a tweet or LinkedIn post. Social media is positioned to catch your audience in a different head space than other forms of marketing, and regular use of it is a must for any business wanting to ramp up traffic.
5. Leverage Marketing Automation.
Marketing automation is much more than sending out mass emails. Done effectively (which applies to only 3-5 percent of businesses), it enables you to reach out directly to your buyer personas with highly personalized, relevant messaging. Marketing automation can also be a great way to increase web traffic from qualified leads, while nurturing them until they're ready to buy from you with a heightened degree of trust.
Driving a steady, reliable flow of qualified website traffic is one of the most rewarding marketing goals your business can pursue. Of course, what happens after you've worked so hard to attract those prospective leads is going to be critical to closing the loop. That's why your web design planning needs to include content strategy, user experience planning, amazing design, calls to action (CTAs) and many other factors.
It's a lot to think about, with plenty of ways to screw it up, so be sure to find reliable, experienced professionals to execute it.
I promise you, it's absolutely worth doing right.
For more help generating traffic and converting it to leads, be sure to grab my free eBook with the link below.
Laurier Mandin is the president and lead consultant at Graphos, the world-class Edmonton web design, branding and inbound marketing agency he founded in 1993.