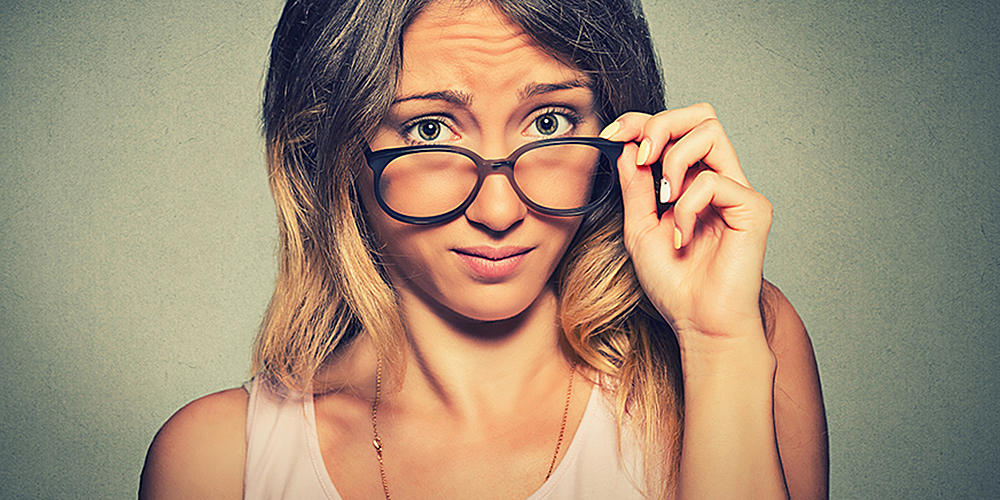 Have you ever walked past a mirror and realized your posture is ridiculous?
I have.
Why hadn't anyone told me I slouch like a cathedral bell-ringer? And how long had I been doing it? Since that revelation years ago, I still make a point of pulling my shoulders together and keeping my head upright when walking my usual downtown routes. I still check that same mirror most days.
It's the same way with your company's website. Unless you've hired an inbound marketing expert to comb through and identify its flaws, you could be losing out massively in online sales leads without a clue. Just like no passing chiropractor was likely to volunteer that I walked like Quasimodo, marketing and SEO experts probably won't step up unsolicited and tell you what's hurting your website.
That sucks, because if you're a marketing professional or business owner, your livelihood depends on getting top results, measured directly as sales leads and orders. It reflects hugely on you, and impacts your professional success.
Having run an Edmonton web design company and inbound marketing agency for the past 23 years, I know a little of what I speak. Here are 6 web design screw-ups you'll find on a surprising percentage of business websites:
1. Keyword text embedded in graphics
It's crazy how commonplace this is: every week I see several business websites where text that could otherwise improve their performance in Google is embedded in graphic images search engines can't parse.
2. Wasted page titles and other missing SEO signals
One of the top Search Engine Results Page (SERP) ranking factors is each page's title bar, the words that appear at the top or in the tab of your browser when viewing a web page. If yours reads [Company Name] Home which is the Wordpress default, I guarantee you're missing out on substantial traffic. Each page on your website needs to have a unique page title optimized for the most relevant and highest-traffic key words. The same applies to each page's meta description, URL (sometimes called "permalink"), H1 headings, page content and other ranking factors many web designers and developers either overlook or lack the ability to execute properly.
3. No CTA = no action
Every page on your company's website should have a very clear call to action (also known as a a CTA), targeting exactly what you would most like the visitor to do. A tiny "Contact Us" link in the footer doesn't count. A single call to action is best, so the user does't have to decide between competing options. In conducting User Experience (UX) research and behavioural analytics, we see that most website visitors move around more quickly than they can read your content, within seconds clicking on either a button that aligns with their goal, or one that takes them back to the referring page. The absence of a clear choice will either make their head explode or lead them to abandon your site (usually the latter).
4. Zero analytic data
Whenever my team begins working on a web redesign, we always ask to see the site's historic visitor data. And you'd be surprised how often there's nothing available. Even if you don't have time or the ability to study those complex metrics, your website should have a tracking code for Google Analytics or a similar service on each page. If none is present, we install one for a few weeks to get a snapshot of where visitors are coming from, as well as their behaviours on the site, and what browsers and devices they tend to use, but it's best to have year-to-year data. Then, when we implement an inbound marketing program, the very rich user data allows us to know user habits and behaviours more and more intimately over time. It's the foundation of magical results – and metrics to improve on them.
5. Conspicuously absent content strategy
This one applies to almost all websites built on a small budget as well as to many that cost hundreds of thousand dollars. A good content strategy is designed upon an examination of numerous critical factors, and informs the way every page on your website is written and designed. Without it, a website can feel illogical and confusing while failing to differentiate from competitors. It's a huge standalone topic, but please don't consider an important web project that doesn't view expert content strategy as foundational.
6. Buyer personas are non-grata
A fundamental part of inbound marketing is defining distinct buyer personas for each type of user who visits your website. This informs our content strategy, helping us appeal to the multihued needs of prospective customers, employees and partners. Next, it enables us to segment online leads to do really cool things with marketing automation. In short, you need to understand to whom you're talking before beginning each conversation. Buyer personas make it personal.
These and other mistakes can be avoided through solid planning and good research with an experienced marketing and web design partner. Yes, it costs more initially than the old-school way of quickly slapping up a web presence, but if you are serious about multiplying traffic and making a massive impact on your company's sales, the long-term value is clear.
What's more, your reputation and career as a marketer depend on getting it right.
Want to know more? Send me a note and I would be happy to show you how the latest marketing intelligence and automation tools can transform the way you sell online! Or click the pink button below to get our free inbound marketing guide.
Laurier Mandin is president and lead consultant of Graphos, the Edmonton web design, branding and inbound marketing agency he founded in 1993.