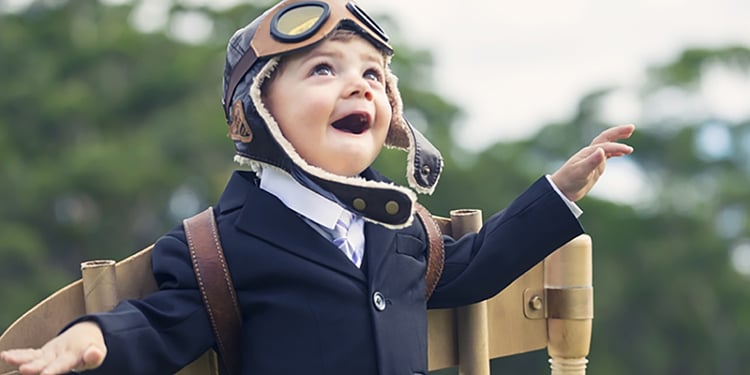 Longer days. Green grass. The first robin.
For business owners and marketers, it can only mean one thing.
Time to make some hay before the summer slowdown!
Most of us have grown weary of dismal economic forecasts and general pessimism. It's high time for a new outlook.
Rather than wait for the world to change, there is a lot most brands can do to shake things up at home, right now. Here are 6 of the most effective approaches:
1) Rethink Your Niche:
If your business is struggling because its customer base is going through a down cycle, consider alternate markets. I've helped business leaders shift from an oil and gas dependency into more stable, growth-oriented sectors. If you can diversify now, you'll be in a position of amazing strength when energy markets recover. Often the capabilities, resources, connections and knowledge are available, and it's largely a matter of repositioning your marketing efforts. Even if the learning curve is substantial, the benefits may be worth it.
2) Replace That Bad Old Website:
If you've been putting off a website redesign until you've got time, guess what? In that regard, this may be as much time as you'll get. This time, be sure to approach web design the smart way, on a foundation for content strategy and user experience (UX). A slowdown is the best time to take on important marketing projects, and there is none more so than your company website. Don't wait until things get busy again!
3) Dive Into Inbound Marketing:
The most effective way to transform the way your business generates leads is to commit to inbound marketing. Instead of paying big bucks to push out messaging customers don't want, inbound seeks to solve their problems through positioning your business as a helpful, collaborative partner. It's a new way of thinking that combines a variety of platforms to generating leads and prove ROI. I'm always happy to demonstrate what an inbound marketing agency can do and help determine if it's a fit for your business model.
4) Re-engage your Employees:
A study by Dale Carnegie Training found that businesses with engaged employees tend to outperform the rest by 202 percent. That's huge, and in a tough market can mean the difference between profits and failure. Employee engagement doesn't have to cost money: it means listening, conveying a clear vision and fostering healthy employer-employee relationships. Now is a perfect time to plan a staff picnic or party, and there is nothing wrong with pot-luck!
5) Re-Invent Your Brand:
A brand refresh is something all successful businesses do from time to time. In some cases, it's as subtle as a new slogan or marketing campaign. Or for real impact, you may be ready for a full rebrand. Think of how the new logos for Wendy's, Mountain Equipment Co-op, Uber, Herbers Autobody or Google have given new vitality to established names, while retaining hard-earned brand equity. Updating your branding can demonstrate you are relevant and dynamic, ready to serve a very fresh-minded generation of millennial customers.
6) Revive your Social Media Accounts:
Those same millennials have grown up with social media, and despite their importance to everyone's future, it's astonishing how many businesses have let their social media presence fall entirely by the wayside. This can be a huge opportunity if your competition has done so too. Have a look at the new marketing tools that have arisen in mature platforms like Facebook, Linkedin and Twitter, and how businesses are using Instagram and Periscope to grow their market share and recruit energetic young talent. This is an exciting time to get reacquainted with social media marketing.
Revitalizing your brand takes some serious planning, and it can be a mistake to wait for a major event or a sudden loss in market share to a fresh-faced competitor. Get started now, and commit to constantly ratcheting it up. Do it right, and you'll be seeing tangible results in a few short months. (And if you don't, where will you be this time next year?)
I'm here for you if you have questions or need a professional, evidence-based nudge.
Laurier Mandin is the president and principal consultant at Graphos, the world-class Downtown Edmonton web design, inbound marketing and branding agency he founded in 1993.