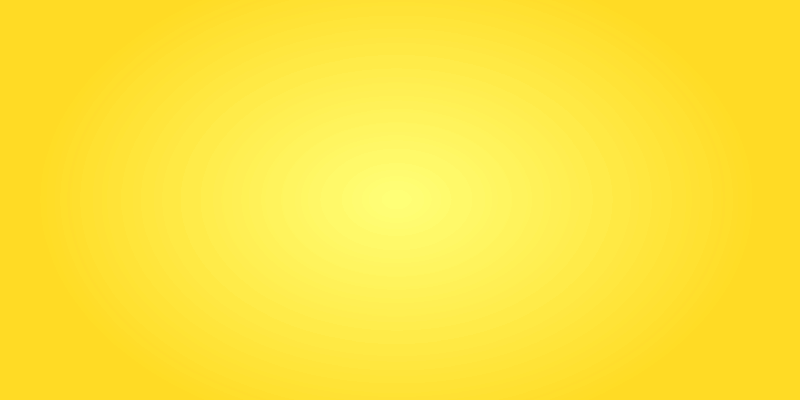 When a company logo starts to show its age, a troublesome question begins to torment the brand owners: to update, or redesign the thing entirely?
There is often not an easy answer. At Graphos, one of our favourite project types is logo design and branding. When an existing business initially comes to us for a marketing project, we always take a good, hard look at their logo.
It's common for brands, new or established, to become stuck with a logo nobody loves; between putting together all the pieces of a startup, then the pressures of day-to-day operation, it can be easy to neglect that critical, highly visible piece of communication between the business and its audience.
But we know first impressions are everything. How does your logo perform? Take a fresh look at your company's logo and ask yourself these seven questions:
1. Does it reflect your identity?

The famous Nike swoosh evokes speed, relating to their core product of athletic gear. It also symbolizes the wing of Nike, the Greek goddess of victory. For new businesses (or those without multi-million-dollar marketing budgets), it can be helpful for the logo to give an indication of what the brand represents. Graphos designed the logo for EarthApples seed potatoes to be a playful pictorial representation of the client's product, suggesting they're easy and fun to grow.
2. Do you stand out from competitors?
Rather than the futuristic style of wordmark sported by many tech companies, Apple stands out in by using a simple symbol with a "byte" out of it, a visual device to make the fruit clearly not a tomato or a cherry. The result is distinct and tells the brand name without saying a word. (It's also the world's most powerful brand.)
3. Does it present you as trustworthy?
Are you tempted to eat at the Sun Rise Sushi House? I think not.
4. Has your business changed?
Sometimes businesses unexpectedly transform into a different industry. Hasbro, for example, started as a textile dealer and switched to manufacturing toys after releasing successful kiddie versions of doctors and nurses kits, eventually coming out with products like Mr. Potato Head, G.I. Joe and Transformers. A logo that works for a textile company probably won't be perfect for marketing toys. Has your company changed?
5. Is it simple enough?
As business grows, a logo will have to appear on more products in more places. When reproducing a logo it will have to look equally good embroidered on a ball cap, printed an inch wide on business cards, and a gigantic sign on the side of a warehouse. The evolution of the Starbucks logo shows simplification over time. The mermaid icon has been cropped closer and most recently the company name was removed completely.
6. Does it have equity?
No, this doesn't mean "I already have this logo on all of my swag!" It means does your logo have recognition value that your customers would notice if certain elements had been removed? This is probably one of the most important questions when it comes to rebranding or updating your logo. When Google relaunched its logo it switched the typeface from a traditional serif to a more geometrical sans-serif, but kept the colours because they had equity in audience's mind. (Interestingly, losing the curly loop on the lowercase "g" made the logo less eye-catching according to logo heatmap testing.)
7. Is it flexible?

There is a wide spectrum of applications for any logo. A website will call for a horizontal version, whereas on a small mobile screen a standalone icon may be better. If you take out a black and white ad in a newspaper (as some still do), will your logo look good in one colour? Does it work on reversed out in white from a dark background? Could you stitch it on a uniform or silkscreen it on a T-shirt? Your brand may have to be represented in these contexts and more, and an experienced logo design firm will have made sure your logo works in all aspects. The logo Graphos recently designed for Ascension Chiropractic, a downtown Ottawa chiropractor, is a good example of flexible logo design.

Updating Your Logo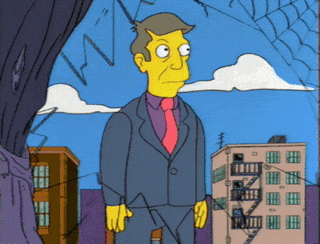 Updating a logo can look like a fairly straightforward process, if done right. When we update a logo at Graphos, we use a scoresheet of questions to determine how we can improve it, and what to keep.

The Siwin Foods logo had a number of elements we saw as decorative and not functional. We found the logo's essence to be in the embedded oval and the overall container shape. We simplified the oval imagery by removing the outlines, and sorted the hills into more consistent arches. By taking out the distracting flourishes within the container shape, we made room to maximize the brand name's impact with a stronger and more unique font, and unified the mark by adding a yellow stroke around the overlapping elements.

The Gerry's Trailer Sales logo update was more subtle. We found at small sizes, the two "r"s could be confused for "n"s and some might read the "G" as a "Y." We changed out the typeface to one more readable and custom, but kept within the same "1950s family-owned shop" flavour.
Rebranding Your Business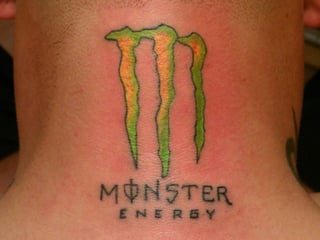 Rebranding must be handled delicately: customers love their brands and associate them with deeply personal experiences, so when rebranding, much consideration of long-term consequences should go into the decision-making process (a process this passionate energy drink fan may have skipped).
When it goes wrong

There is a trend among today's rebrands to strip everything away from the look of the company until what's left is an unremarkable, generic stamp that could be slapped on anything. Throwing away the history and brand equity unique to a company is a disservice to the organization and customers that have established a relationship with its products or services. That is exactly what happened in the rebrand of Mountain Equipment Co-op, the Canadian outdoor equipment co-operative. MEC started out selling backcountry equipment and has since moved into gear for cycling, running, yoga and other sports. Although the product range has expanded since inception, when MEC rebranded, the iconic mountain disappeared – along with any trace of the original brand's identity. Not only did MEC alienate many long-time brand evangelists, it sacrificed its outdoorsy mountain logo to inside-the-box thinking that represents nothing at all.
When it goes right

The Paris Airport rebrand kept only its colours when moving to a new look – and even changed its name! The problems with the old logo were the cartoonish Eiffel tower doodle and the length of the airport name. The new logo succeeds at resembling both a jet aircraft (in particular the Concorde) and the Eiffel tower. The brand name, shortened and separated through colour, now looks more serious –fit for the international stage.

Herbers Autobody was one of Edmonton's best-known local brands, but its 35-year-old logo needed more than a minor update. We identified that people remembered it for the domed car shape accentuated by the arched brand name, and worked that into the new logo. There are actually 3 car images in the clever icon – can you spot them all?
Whether you're rebranding or updating your logo, keep your audience in mind and make changes with purpose. Of course, there will always be those who are terrified of change, but if you've addressed the problems correctly, be firm and confident in your stance to move your business forward, and stay true to the wise words of Titus Andromedon.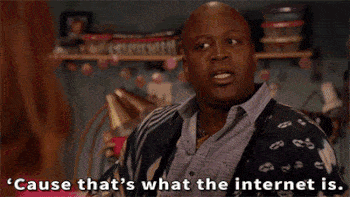 Want to redesign your logo the right way? Sign up for a free Logo Design and Pro Branding Boot Camp, and learn to do it like a rock star!
Laura Erickson is a designer at Graphos, a world-class Downtown Edmonton web design, branding and inbound marketing agency.