If you've been trying to attract more clients to your business, I have some advice you may find counter-intuitive: Narrow your focus.
In an era of big-box retail and A-to-Z shops like Amazon, many businesses feel pressured to be ALL services to ALL people. The truth is, fitting in means failing. I live in a world where I can access my bank account and investment portfolio with my thumbprint. I can have my groceries delivered to me without moving off my couch; I live in a world where my dog has his own instagram account (Don't judge me)!
Your customers are habitually looking for precisely the right product for them. They expect services, burgers and pop bottles to be personalized. So instead of trying to be all things to all people, craft a plan to be the right thing for the right person. Here's how:
Step One: Compare Yourself to Others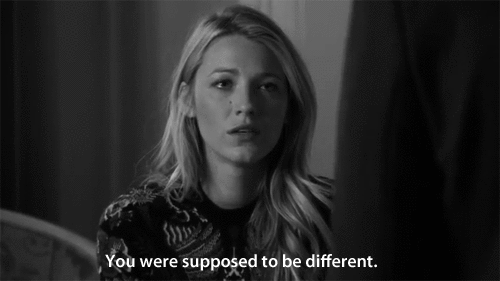 The best way to realize ho to stand out is to first recognize how you're the same as your competitors. Then ask yourself "Now what do I offer that is unique from my competitors?" Find ways to magnify and focus on those differentiators.
You may even realize little or nothing sets you apart at all. If so, don't be discouraged. Look for holes in your industry's service offerings and do your best to fill one.
Step Two: Find Your Niche



When you think of gardening, what imagery comes to mind? Perhaps an elderly woman toiling under the sun in a football-field-sized expanse of furrowed greenery. She grows every kind of vegetable, maybe pickles and cans some for her kids and puts the rest into storage.
Us too. Which is why we were excited when EarthApples came to us with a vision of branding seed potatoes for an audience that has never grown a living thing, with little to no yard space. Dubbed "Urban Balconists" by our client, this market is entirely new to gardening. If EarthApples was targeted to the old-school gardener, its products might have been lost among countless flowery, green, organic products, but BECAUSE its vibrant, multicoloured boxes stand out to a unique audience, the brand reaches out to a new demographic as well as catching the eye of established ones. We were delighted to see EarthApples make immense strides in its first season as a result of smart differentiation.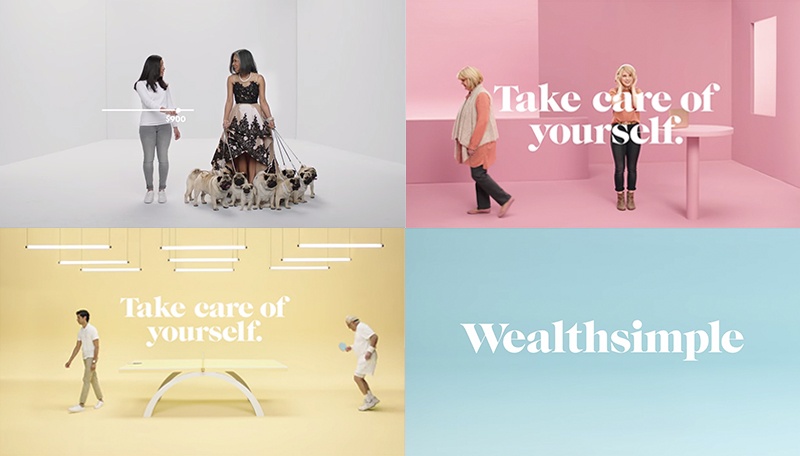 Finding a niche takes a hefty amount of imagination because ideally you're looking for something that doesn't yet exist.
Wealthsimple's target market becomes clearly apparent in its commercials. While most investment firms target well-established customers with piles of money to invest, Wealthsimple has gone after a new market of twenty-somethings with less expendable income – right now. In order to capture this audience the brand uses a bright and vibrant pastel palette giving a friendly and young vibe. The commercials are bold, smart and funny.
Step Three: Be Visually Different

One of the clearest ways to differentiate your brand is too look unlike your competitors. Our client Ascension Chiropractic is a perfect example. Other chiropractor logos go straight for the obvious and integrate spinal columns into the logo, there are two problems with this:
Spines are inherently creepy looking, especially when you turn it into some sort of spinal centipede (I'm pretty sure spines aren't supposed to look like that, you should know better American Chiropractic Center); and
Logos don't have to be literal because they're representative of something bigger than a mere product or service. Showing a spine is the very opposite of differentiation for a chiropractor. And leaves or branches growing out of a spine, odd as it may be, doesn't quite take things in the right direction.
Our branding for Ascension Chiropractic uses an iceberg image, conveying that there's more to chiropractic healthcare – and your health – than you perceive. Paired with the slogan "because there is SO much more," you can see how the differentiation works. And if you've watched the clinic owner's very personal and touching video, the message is unforgettable.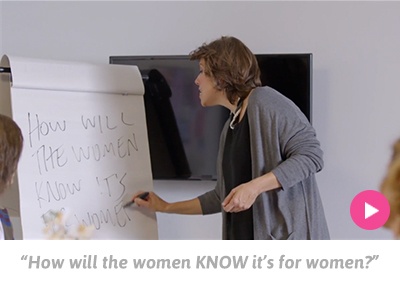 Tampons are a great example of an industry in need of visual innovation. The general public is not confused about who this product is for, so why does the packaging look like it's been sprinkled by magical female-fairy stardust? Why not speak to a specific demographic of women? What would it look like if a tampon brand was funny? Why not break free from the sports-playing, bikini-clad, tampon commercial trope and focus on how having a period actually feels? Which brings us to the next step...
Step Four: Be Honest
One of my all-time favourite campaign strategies is for Buckley's Mixture, whose sales volume increased 230%, making it the #1 selling cough syrup in Canada after an ad campaign trumpeted how much you'd hate the taste.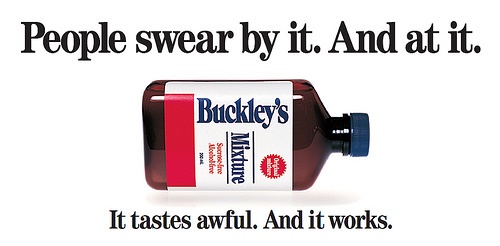 While competitors were throwing R&D dollars at trying to make their medicine more generically fruit-a-licious, Buckley's embraced its product for what it was: disgusting. That honest, refreshingly different messaging rocketed the brand from a shrinking 2% market share to the top of its category, where Buckley's has stayed since the campaign first launched in 1992.
One of the easiest ways to alienate customers is to dupe them into thinking you're something you're not, so if you're a no-nonsense, dirty auto shop that gets the job done quickly and reliably, then own that positioning. If you're an upscale restaurant that only wants customers willing to spend a working-man's paycheque on the best bottle of wine, hey, that's cool too! But don't expect a sophisticated customer to be delighted with a mediocre but pricey experience. The branding, value and customer experience must all be consistent.
Step Five: Hire Great People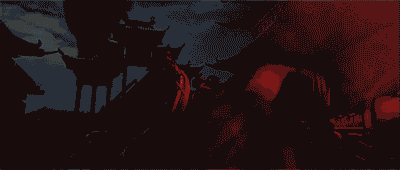 Your brand is only as good as its people. And as your business grows, it's important not to recruit clones of yourself – no matter how good you are. In setting out to build a team that will help you think creatively and expand your ideas, seek the following:
A diverse team whose viewpoints and strengths, and blind spots are different from yours, but who understand your vision
Team members who won't always say "Yes," because bad ideas happen and can be costly. You need a team with the confidence to tell you (diplomatically) when you might consider a different avenue
A team that is accepting of imperfect ideas, because effective brainstorming can at times be REALLY embarrassing. In my experience, the best, most original solutions are often born out of ideas that sound a little bit crazy
Being different in business is seldom the easiest course of action, because we're often tempted to mimic what we've seen elsewhere.
But your audience, seeking fresh alternatives, will be attracted by new solutions and a unique approach. Be honest, be yourself, and above all, be different!
For a free Pro Branding Boot Camp with the Graphos team, click the orange button below.
(We promise to never laugh at your ideas!)