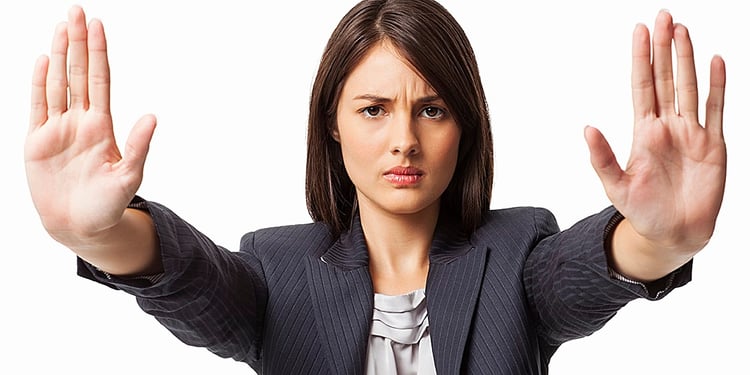 It's distressing to see how many jobs have been lost since oil began its tumble.
You can write it off as one half of the boom-bust cycle, but virtually all analysts agree it's more than that this time.
The big change is happening. It will take a generation for the world to fully quit fossil fuels, but the ever-increasing availability of new, low-cost supply (including the rise of renewables) will continue to outstrip demand from here on in.
No number of new pipelines will change that, or alter the long-term prognosis for oil.
What this means is that businesses focused largely or entirely on oil and gas need to dramatically change their thinking, their markets and their marketing.
Because even when things do get better, the declines will now strike more frequently and last longer. It's time to end the waiting, the cutting and the wishing – and take matters into your own hands.
Don't think this is an impossible task. It can be done, and the need for action is urgent.
Here are 6 proven ways to minimize the impact of market volatility on your business, its employees, and your collective future.
1. Diversify Hard
If your business is heavily dependent on the world's most volatile commodities in order to be profitable, that's a big and growing problem. In order to achieve long-term stability, you must find ways to apply your strengths, skills, knowledge and capabilities to other sectors and industries. Even oilsands pioneers like Suncor have been branching out, quietly investing in wind power projects in Alberta, Saskatchewan and Ontario, and building Canada's largest biofuel plant. It's never easy, but if your highly educated team members are complaining about idle time, lead them in using it to find an amazing way forward.
2. Don't Wait to Innovate
Similarly, the inventiveness and ingenuity that made your business succeed when oil prices were strong have multiple potential applications. Put your experience to work devising solutions to emerging large-scale problems. Innovators look at unstoppable shifts like our aging population, climate change, security threats, and see opportunity being created through each of the massive repercussions. Can your expertise, paired with new technological capabilities, create solutions that will power the next generation through one or more of its greatest problems? Business owners and CEOs are some of the brightest, most innovative people in the world, and moving away from the past leaves you free to plan for an exciting future.
3. Target New Markets, Or Create Them
Few things are more grueling than hanging tight for market conditions to improve while your business's lifeblood drains away. I've witnessed about six substantial economic slowdowns, and each resulted in a tremendous waste of resources. Every business whose fortunes are tied to a volatile industry should serve at least one market that tends to remain strong whenever the primary one tanks. If your equipment and skill-sets are not transferable to other sectors or markets, this needs to change. It's a bad mistake to confuse waiting it out as a solution.
4. Sell Your Trash
If you're an industrial manufacturer, examine your waste streams from various angles to see if one or more has a golden potential. In the early 1920s Henry Ford recruited his cousin E.G. Kingsford to create a biomass fuel out of waste wood from the two million Model Ts built annually at that time. The solution was Kingsford briquettes, a product still popular today. One of my clients runs Sangudo Custom Meats, and blends his his scraps with certified-organic produce that isn't quite consumer grade. The result: Butcher's Dog, a premium raw dog food available by home delivery. Many businesses have created reliable profit centres out of waste outputs they previously paid good money to haul away.
5. Capture Market Share (All of It)
If your business has traditionally settled for a tenth, a quarter, or even half of the available market, it's time to think bigger. Take a deep look at your competitors and their marketing. Chances are, not only can you do better, but a LOT better. I've worked with businesses that previously trolled the bottom of their industry for years, and helped them to become market leaders through transformative branding, web design and marketing upgrades. An economic downturn can be the optimum time to do this, while competitors have gone dark with no marketing and skeleton-crew sales forces. In the animal and military worlds, such a moment of weakness is exactly when to attack. If you care about the future of your business and its dependents, remember that the same tactical advantage can apply to you. Note: increasing market share is not an alternative to diversification, so the proceeds should be earmarked for growing your safety net.
6. Leverage Modern Marketing Techniques
Your website should be constantly growing traffic as you refine its efficiency at generating leads. For most, this is a reasonable expectation even during an economic downturn (and not just through more traffic from job-seekers and starving suppliers), but only a few are currently doing it right. If you've expanded your potential reach while diversifying into new markets and economies, you should also be using marketing automation and other powerfully intelligent inbound marketing techniques to ramp up sales. And if you operate in a fairly narrow niche, it is a cost-effective opportunity be the runaway leader through modern marketing, closing maximum sales before the others have a chance to get started.
The grim truth is that oil is not about to rebound and save your bacon anytime soon. (Sorry, but the cost of playing ignorant to this fact is too high to sugar-coat it.)
The upside is that you've got access to the innovation, the skills, the experience and the marketing resources to divert your business off that commodity roller-coaster before it collapses forever.
Now is the time to change your thinking and create a more stable, reliable future.
For more information about inbound marketing, and some of my best strategies for developing a sustained flow of sales leads, click the pink button below. And don't hesitate to reach out by Linkedin, phone or e-mail for an inbound demo and results-oriented discussion of how you can improve your company's stability.
Laurier Mandin is the president and lead consultant at Graphos, the world-class Downtown Edmonton web design, branding and inbound marketing agency he founded in 1993.