There are many kinds of professional service businesses. Law firms, accountants, dentists, architects, chiropractors, engineers and consultants of every ilk.
And they're as unique as snowflakes, each with its defining vision, personality and approach to what they do.
Yet almost every small and medium-sized professional service businesses falls into one of two camps: growth-driven or brand-driven.
Growth-Driven Service Businesses: a Need to Scale
Some firms exist to grow. Dentons has 137 offices and 7,300 lawyers around the world – nearly double the roster of second-place DLA Piper. And PWC recently overtook Deloitte as the world's largest accounting firm by revenue, doing so with nearly one-tenth fewer employees.
Although multinational behemoths like these are the product of numerous mergers and acquisitions, their organic growth and sustenance rely on an uninterrupted pipeline of new clientele. That's why all growth-driven service businesses depend on high-quality lead generation to keep their momentum.
In order to continue attracting and retain top talent, they also need to provide career paths that tend to exceed the rate of senior partner attrition. So the need for a robust new business pipeline is critical.
Regardless of size, if your firm's goals include becoming bigger and growing revenue, you need to have a strong inbound marketing strategy. Of equal importance, your website should be built in accordance with a Growth Driven Design methodology.
That's a new one, isn't it?
In a nutshell, Growth Driven Design (sometimes referred to as "agile web design" because of its similarity to the agile app development approach) begins with a Launch Pad website, carefully planned using business goals and existing data about your users' needs. This differs from traditional web design methodology, where an entire new website is created by re-skinning the old structure and content, with any improvements based on the latest best practices and a stack of suppositions. Traditionally designed websites tend not to perform exceedingly well – and decline over time as emerging technologies and practices snow them under.
In Growth Driven Design, a website evolves on a foundation of real-world analysis and strategy, and undergoes continuous improvement. As new data becomes available through heatmap analytics, deep metrics and ongoing user feedback, we adjust for performance and create new content prioritized to align with customer needs and the most important business objectives. Success is measured at regular intervals by how well the website performs in meeting those goals and driving leads more and more effectively.
Combined with powerful inbound techniques, it's a brave new world, and one where growth-driven professional service businesses get ahead of the curve – and stay there.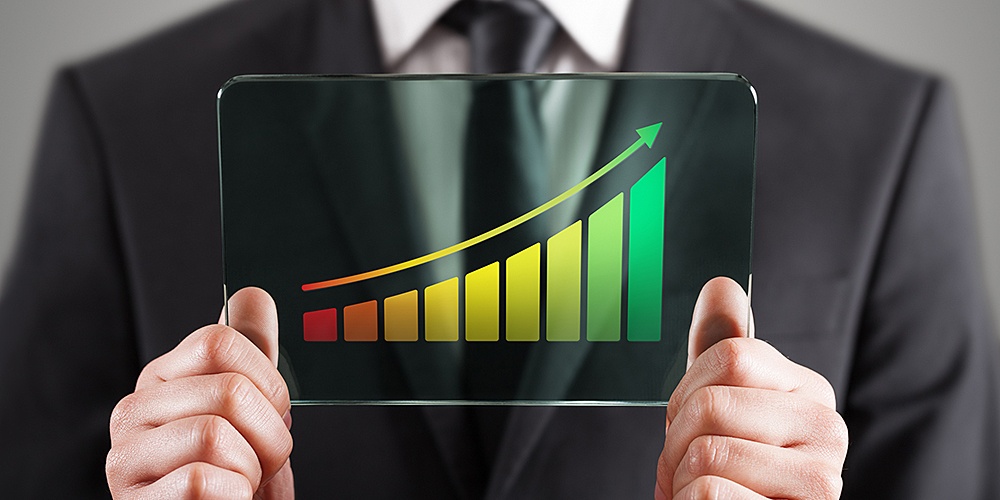 The Brand-Driven Model: Small but Mighty
But not all service business owners aspire to become much bigger. For example, right now I'm working with a medium-sized law firm where the partners have clearly articulated a desire not to grow. As in, "don't you dare send us a big increase in calls!"
I know. It's not easy to understand – especially to a marketer.
There can be compelling reasons for a restricted-growth philosophy. Growing can be expensive. More square feet in highrise towers, a need for increased support staff, ballooning overhead, all leading to potentially heavier pressure on the team to generate billings. And that can mean taking on clients that aren't a good fit. At the end of the day, larger firms can indeed produce smaller earnings for their stakeholders – accounting giant PWC is one example.
But why would a growth-averse company spend marketing and branding dollars at all?
That one's easy: client churn. Clients retire, relocate, die, and move on to other firms (not necessarily in that order). Some have a purpose-specific lifecycle that naturally comes to an end. If those clients are not replaced, the firm will wither and shrink.
Get a Free Pro Branding Boot Camp to evaluate the strength of your brand and identify opportunities – Click Here
And there's more to it. A service business not focused on growth usually wants better clients, and the ability to bill at a higher rate.
For firms like this, success comes from becoming more in-demand and achieving a higher perceived value. And the best way to become in demand is by building a powerful, attractive brand.
Branding is what makes people pay more money for any product or service. It's why there is a market for $200 T-shirts, and why all bottled water doesn't cost the same. A strong brand packs a powerful, credible promise to customers. For a service business, perceived value is nearly as important as delivering quality results after the sale – and even more valuable while earning the client's account.
By focusing on quality, consistency, reputation and good marketing, brand-driven service businesses are able to be highly selective in qualifying prospects, accepting only the ones who are an excellent fit.
Why wouldn't you want to focus on clientele who highly value your service offering and happily pay a premium for it?
So, is YOUR professional service business driven by growth or the need for a value-adding brand?
The Best of Both Worlds
The beauty is you don't need to choose one or the other.
The most successful service businesses are able to grow profitably and attract quality customers through a valuable, highly desirable brand that consistently lives up to its promise.
In fact, large-scale success cannot be achieved without a balanced focus on branding and growth.
A strong lead generation strategy paired with marketing automation and other proven inbound marketing methodologies can enable your service-based business (even as it is growing rapidly) to be very selective and specific in nurturing your ideal client personas through the funnel, in ways that were literally impossible just a few years ago.
It's an exciting time to be in business. How are you going to take advantage of it?
For 26 great ideas to maximize growth through sales leads, use the link below to download my helpful eBook. Or drop me a line for a free marketing and branding consultation.