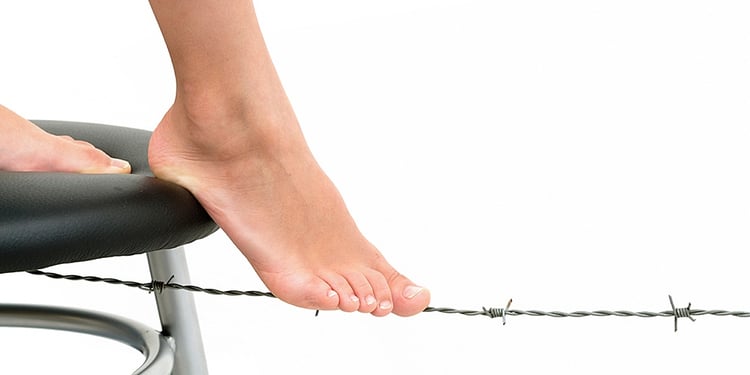 There is money out there.
Less of it these days, for sure. Contracts are still being awarded, but only to those who play their cards right.
Ask anyone in the marketing business, and they'll lament to you how some clients are responding to the economic slowdown: by hitting the pause button on marketing activities until things turn around.
But what happens when you stop marketing?
According to an
Ad-ology Research study
, up to 56% of your audience will tend to perceive that your business is struggling. If a buyer is reviewing bids or seeking a reliable vendor, that kind of perception can really hurt—if you're even on their radar.
The only thing more dangerous than slashing your marketing budget when the economy nosedives is holding to the status quo of boomtime. Your marketing needs to be more intelligent than either of these.
Yet if yours is like most businesses, you tend to be flat-out bipolar in your marketing strategy. Which is at no time the most effective approach. When things were going great-guns, you simply didn't realize how much you were wasting.
The right strategy is effective and sustainable when things are tough, and can be quickly ramped up when the market improves.
So now is a perfect time to get started on the right track. Here are six marketing actions you need to take in order to promote wisely during the slowdown, and far beyond:
1. Be a Pillar of Strength
Your competitors are cutting staff and operating super lean. Maybe you are too. But your customer needs to be confident that you've got the strength, stability and depth to weather this storm well, and not disintegrate in mid-engagement. Experienced procurement officers have been burned before, and know to be extra diligent during a downturn. How strong does your business look from the outside?
2. Be Laser-Focused
To be visible, you definitely need to spend some marketing dollars, but this isn't a time for waste. Target your campaigns with extreme care to promote awareness in precisely the right places. Are your efforts targeted to your most important audience members? There are ways to do this with surgical precision, and a good marketing agency can help identify them for you.
3. Monitor Results
Track all marketing results to see where your ROI is coming from, and cut or reposition efforts that are not converting. Which audience members are reading your emails and clicking through to landing pages? How much new business did that full-page ad or radio spot generate? Monitor your Pay-Per-Click results and favour the more productive, less expensive campaigns. This is a time when
inbound marketing
techniques are especially valuable if you hope to grow while spending less. How are you tracking results now?
4. Finesse Everything
While you're targeting and monitoring carefully, A/B test your
website design
and online advertising by simultaneously comparing variations of your campaigns and make micro-adjustments, continuously improving the results. Maximizing your conversion rates now will squeeze the most value out of current opportunities, and lead to big payoffs when the economy picks up and volumes are higher.
5. Be Aggressive and Upbeat
When the markets are down, many entrepreneurs start to whine. True business leaders stay enthusiastic and take advantage of their competitors' self-destructive negativity. It's good for morale, inspiring, and a lot more fun. Businesses that continue carefully advancing during a recession tend to emerge in a better position, with much more momentum than those who pulled back. Compared to your competitors, how positive and aggressive is your business right now?
6. Become an Opportunist
By marketing strongly and strategically, your market share may suddenly increase as competitors fall by the wayside and orphaned customers are drawn your way. When things are in decline, advertising opportunities and deals become available that don't exist when the economy is bustling. Not only could your business stand to grow and benefit, but experienced staff may suddenly become available—in an employer's labour market. If you've been marketing right, your company will be the clear and prominent choice for customers and top talent alike.
It takes focus, vision and discipline to make changes. If your business is marketing like there's no today (forget about no tomorrow), you are making a big mistake. Take advantage of the upsides of this slowdown to adjust, learn, and become a smarter, leaner marketer. Just as the best governments invest in infrastructure at times like this, great businesses make use of their downturn breathing room to cement themselves as tomorrow's leaders.